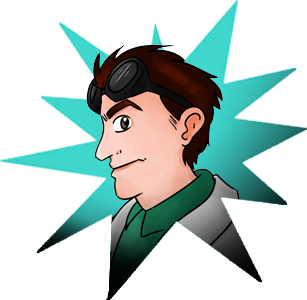 It's the first PAX AUS Gym Leader 2015 reveal! Of course it is! Our first Gym Leader needs no introduction; you've heard his dulcet tones, you've seen his bookshelf full of.. study materials? It's Australia's very own Pokemon Professor, Fern!
The ever forgetful Professor Fern has been busy in the last year. Spending a lot of time in the field – exploring remote jungles and getting hopelessly lost – he has discovered the fossils of several prehistoric Pokemon. He had them revived and raised them at his remote lab in the Orre region. When the invitation for the PAX Pokemon League arrived, he immediately packed his things, gathered his new fossilized friends, and set out on the long journey to Melbourne.
Pummel his Prehistoric Pokemon to Pilfer an Amber Badge!