Here it is, the moment you've been waiting for! Meet our Champ, Marshall:
Marshall, the Battling Breeder

!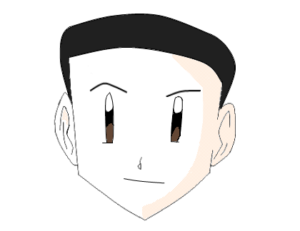 Strategy:  Achieving battle synergy through incompatibility.
Leader's Pokemon: One big dysfunctional Poké-family!
Leader's Message:  "All Pokemon can learn to love each other! Some just take more time than others…"
Defeat this guy, and win yourself an officially unofficial PAX Pokemon League diploma, and a spot on the first Unplugged Hall of Fame! Quite the honor, I say. Trainer! Believe in you! Gather your deck, and join us these weekend for history-in-the-making at the first ever Tabletop PPL!
That's all folks! See you Friday!
~signed, Justice AKA Mayor Karp, Nov. 16, 2017