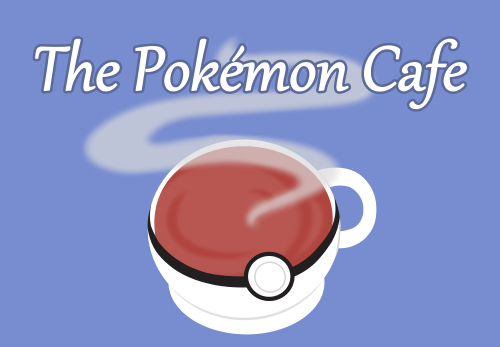 We are pleased to announce that this year the PAX Pokemon League at PAX South is brought to you by the the Pokemon Cafe! Stop by the PPL/Pokemon Cafe booth in the Roll for Diversity Lounge to learn more about the PAX Pokemon League, or perhaps pick up some Pokebeans for your hard working companions.
The Diversity Lounge and Handheld Lounge will be the places to be for our Leader Meetups! You'll find lots of leaders looking for battle so get those badges!
Friday: 11am-12pm, 4-5pm
Saturday: 11am-12pm, 3-4pm
Sunday: 2pm-3pm
Also on Sunday, come to the Grand Hyatt Lobby at 6:30pm for the Champion Showcase! Even after PAX closes, there's still battles to be had!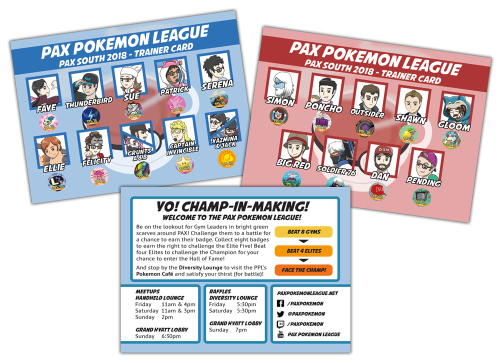 Each day there will also be a Raffle for some fabulous prizes! Friday and Saturday at the PPL Booth/Pokemon Cafe at 5:30pm, and Sunday at 7pm at the Champion Showcase in the Grand Hyatt Lobby! If you've got at least 2 badges, you're eligible to win some awesome Pokemon gear!
Need help getting started on those badges? There's always Pokemon Trivia! Prove you're a true Pokemon fanatic and earn the Pokemaniac Badge!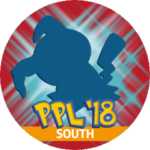 There's also word that the Pokemon Cafe has a Secret Menu! Rumor has it that the PPL Gym Leaders are all in the know about it. But they won't just tell you about all the cool, secret drinks. You'll have to beat them in a battle first! Get all 3 clues to the day's secret menu drink and stop by the PPL Booth to place your special order at the Pokemon Cafe!
Good luck on your PAX Pokemon League journeys, trainers!