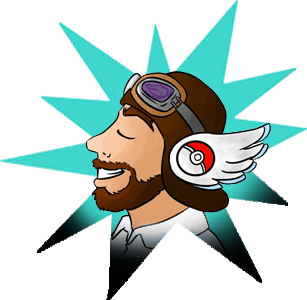 2015 MISTRALTON INTER-REGIONAL AIRSHOW
Friday October 30 – Sunday November 1
Mistralton City would like to invite you to the 2nd annual Inter-regional Airshow, featuring the best pilots and trainers from Unova and around the world! Ready your engines for daredevil flying and death-defying excitement! A must-see, must-battle event for Flying-type enthusiasts!
Proudly sponsored by the Mistalton Cargo Service and supported by the Unova Battle Subway.
FEATURING Aerobatic Aviator, WINDSOR and his SOARING SIX!
Windsor, hailing from right here in Mistalton City, is one of the top pilots in Unova and a recent addition to the Gym Leader roster. A regular competitor in both the Hoenn Aero Grand Prix and the famous Celadon Cycling Road Air Race in Kanto, Windsor is bringing his Soaring Six home to Unova for this spectacular event.
Watch the Soaring Six fly, swoop and dive in perfect sync and with incredible speed. An astounding display of teamwork!
Don't miss this chance to challenge Windsor and his team! Earn your wings on the battlefield to be rewarded with the Formation Badge!