***Here are some VERY IMPORTANT things for you to know before and during PAX!***
Our Meetup Times!:
Find us in the Hand Held Lounge on these dates and times!
2:30PM on Friday
2:30PM on Saturday
1:30PM on Sunday.
And battle the Champion at our closing showcase starting at 5PM on Sunday in the park at the top of the escalators!
Also, as a bonus, several gym leaders will be meeting at the Westlake Center at 7:30pm on THURSDAY before PAX!
They are there to collect materials needed for the convention, but it is also a great time to get your battle on early with us!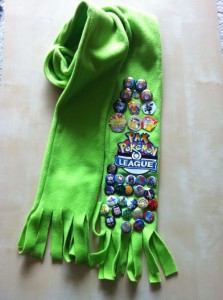 Be on the lookout for our fabulous green scarves!
These scarves indicate who active gym leaders are! If you see one, then that gym leader is ready to battle!
And you won't just find leaders in the Hand Held Lounge – they will be OUT and ABOUT the entire convention space!
Another great way to find out where Gym Leaders are is to follow us on Twitter @PaxPokemon !
While internet and cell reception can be rough at PAX, we will be doing our absolute best to live-tweet the locations of all of our gym leaders that use twitter while also sending out reminders about the meetups before they happen!
Also, feel free to check out our new PPL Guidebook application!  As we are a volunteer group, downloads of the guide are limited, but for the lucky 200 PAX Prime-goers that download this, you can have our meetup times with you at all times along with the list of leaders to look out for!
We are really looking forward to seeing your Pokemon training skills this PAX Prime!!!
See you on the battle floor!