Oceanus, the Beach-bum Professor!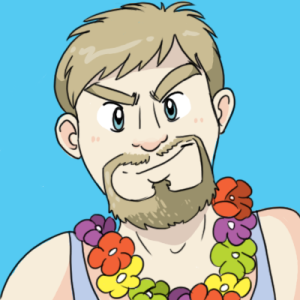 Strategy: Lull you into a sense of false security, then watch you fight the undertow
Trainer's Pokémon: The reasons you don't go past knee deep water
Trainer's message: When it comes down to it, are you willing to take on the world's most powerful water Pokemon master?
Defeat the champion to earn your spot on the PAX Pokemon League Hall of Fame!