PAX East is fast approaching, so we have lots of news for you!
First, as always, we'll be having meetups in the Handheld Lounge!
Friday, 2:00 PM
Saturday, 2:00 PM
Sunday, 3:00 PM
If you're looking for lots of gym leaders to battle, meetups are a great place for that!
Also, this year, we're all about Pokemon Sun and Moon, and so we'll be bringing a little slice of Alola to you! Be on the lookout for gym leaders in their scarves, as per usual, but also get ready to participate in our very own Island Challenge!
First, when you battle your first gym leader, you'll be given your very own Trainer Passport!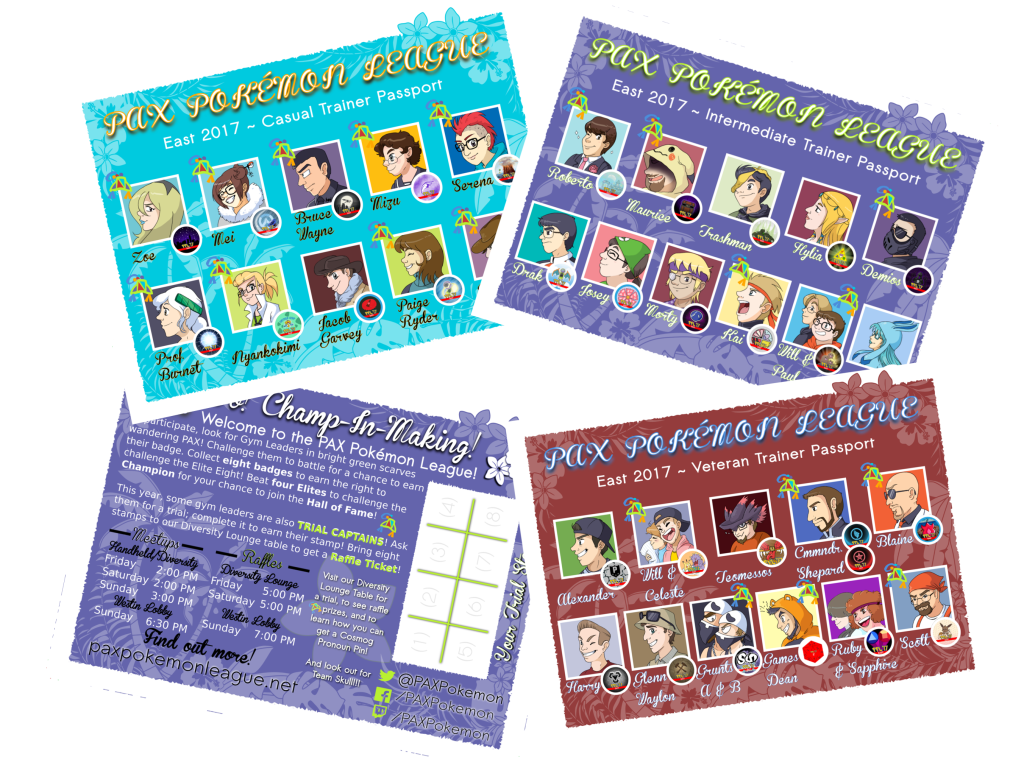 Many gym leaders are also Trial Captains this year! Ask them how you can complete their trial. If you complete their trial, they'll sign off on the back of your passport. Collect eight signatures, bring them to our table in the Diversity Lounge, and you'll earn a Raffle Ticket! (There's a Trial for you at the Diversity Lounge table too. 😉 The only other way to earn a Raffle Ticket is by beating the Champion! So make sure you're completing lots of trials.
Raffle times are as follows:
Friday, 5:00 PM in the Diversity Lounge
Saturday, 5:00 PM in the Diversity Lounge
Sunday, 7:00 PM in the Westin Lobby (after PAX is over, at the Champion Showcase)
What can you earn with a Raffle Ticket? Take a look at just some of our FABULOUS PRIZES!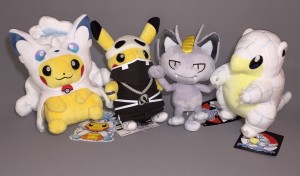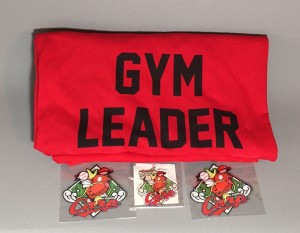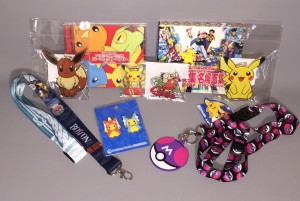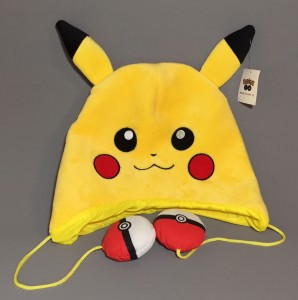 You can only use your Raffle ticket once, and not all Prizes will be available every day, so stop by the table and find out if you want to enter for that day!
Lastly, our Diversity Lounge table will also be stocked with these Cosmog Pronoun Pins! Let people know what pronouns you use and remind them that one of any number of extremely powerful legendary Pokemon may slumber inside of you!!!
We'll give you a pronoun pin of your choice if you donate or spend any amount of money at any of the other booths in the Diversity Lounge! (For example, our good friends at AbleGamers!) Help us support our Diversity Lounge neighbors!