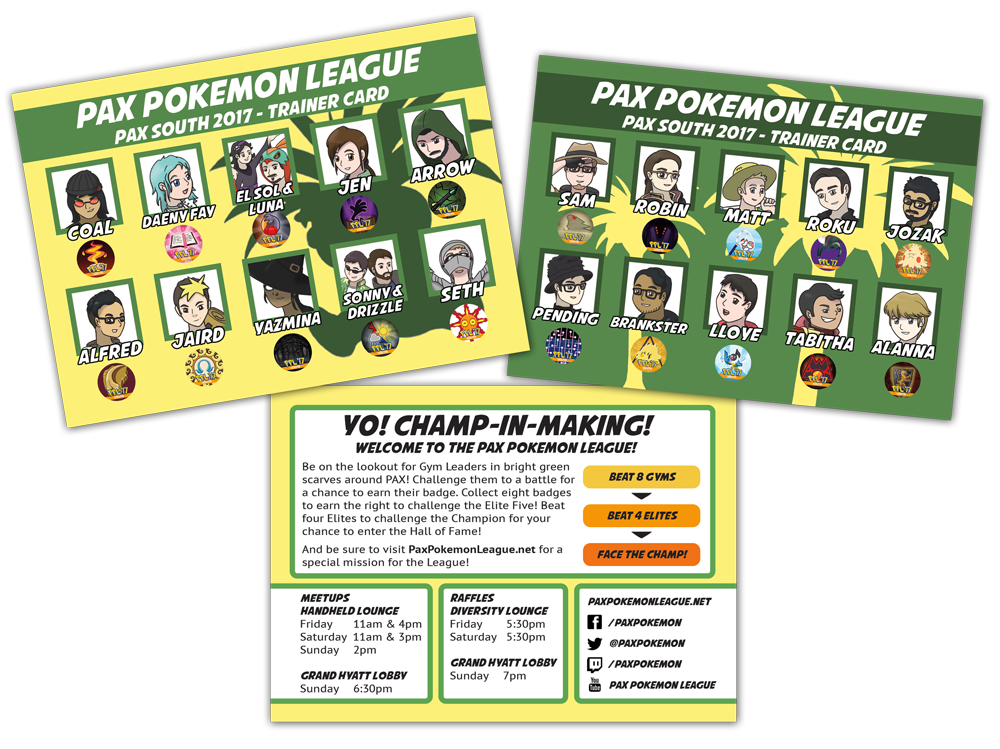 If you're challenging the PPL at PAX South, be sure to grab a Trainer Card! It comes with a list of leaders, Handheld Lounge meetup times, raffle times, and a summary of what you need to do to be the very best, like no one ever was! You can grab a Trainer Card from any Gym Leader, or our booth in the Diversity Lounge!
What's this about Raffles? Every night of PAX, we'll be holding a raffle for special Pokemon themed prizes! Anyone with at least two badges can enter the raffle each night.
Need help getting that second badge for the Raffle? Perhaps that eighth badge to start fighting the Elites? Maybe your brain can help you out by netting you the Pokémaniac Badge! Prove your Pokémon knowledge at the PPL booth in the Diversity Lounge to snag this unique badge! Be sure to pin it tight, or keep it in a bag!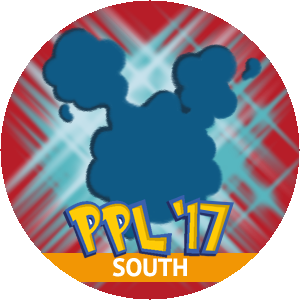 And if you want to add the PPL's meetup times to your calendar now, so you don't forget, here they are!
In the Handheld Lounge:
Friday: 11am and 4pm
Saturday: 11am and 3pm
Sunday: 2pm
Champion Showcase:
Sunday, 6:30pm, at the Grand Hyatt Lobby