Professor Fern, The Pokemon Professor!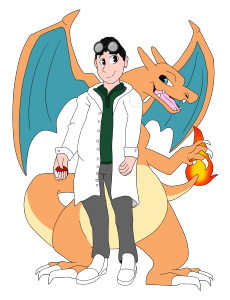 One of the responsibilities of any Pokemon Professor, along with Science and forgetting the names of their relatives, is starting new trainers on their Journey. The Local lab will give the prospective youth a Pokedex, some helpful advice and most importantly their first Pokemon. Such Pokemon are usually native to the local area – however this is where Professor Fern has a problem. Being as well traveled as he is (he gets lost, a lot) The Professor has collected Pokemon from all over the world and can't choose between them.
New trainers are faced with a daunting choice of starter Pokemon to choose from, as are challengers! Discover which is best and earn the Origin Badge!
Saitama, Limit Breaker!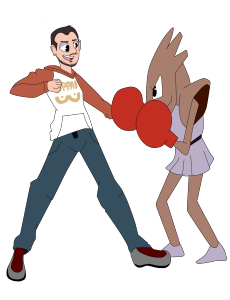 When you're the most powerful hero alive but only do it for fun, you still have to fill up the rest of your time with hobbies – apart from reading manga, watching TV and mentoring cyborgs. Saitama has a healthy training regime for his Pokemon; running 10km, biking 10km and battling 100 times per day. With a strategy like this, it can't be long until his team is as strong as he is. Throw down with Saitama for your shot at winning the B-Class Badge.
Crystal, The Contest Champion!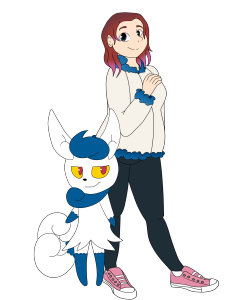 Originally a champion alpine skier from Snowbelle City, Crystal's dreams were crushed when she broke her leg during a race. During her recovery Crystal's parents gave her a small Espurr as a companion. The two soon became inseparable and after seeing Lisia and Ali perform during a contest championship tour, they decided to try their hand at contests. Now many years later Crystal and her Meowstic, Emily, travel the world trying to find the best contest stars the world can offer.
Impress Crystal with your contest skills to earn the Ribbon Badge!