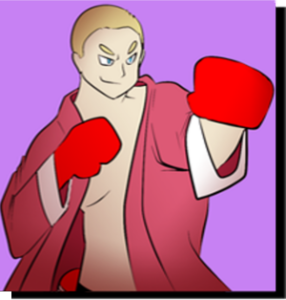 Cassius The Heavyweight King
decided to retire from the ring.
He wants the younger ones to train,
to be like him and bring the pain.
With a one two punch he'll knock out your lights…
want to take him on? Keep out of his sights!
Hit him fast, cut him down to size
to Claim the Fist Badge as your prize!